Say Goodbye To Messy Kitchen With The Amazing Quick Dry Kitchen Mat
EASY WASHING & QUICK DRYING
The dish mat drying kitchen mat is made of 3 layers of high-quality materials, including nappa leather, sponge, and rubber, which makes it quick-drying and stain-resistant. Enough thickness keep your countertops clean and surfaces from coffee splashes or coffee bean stains.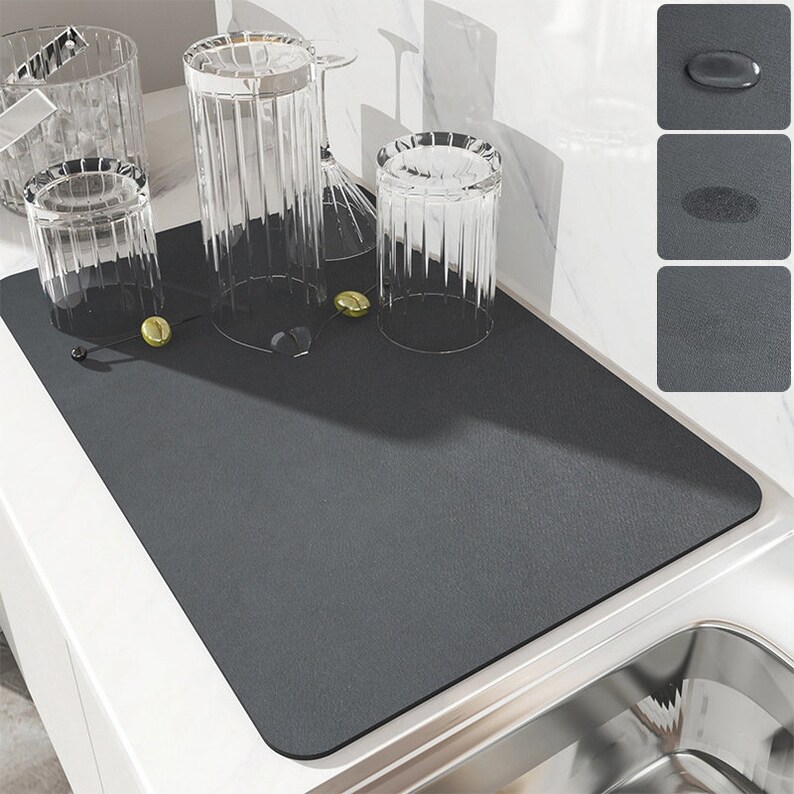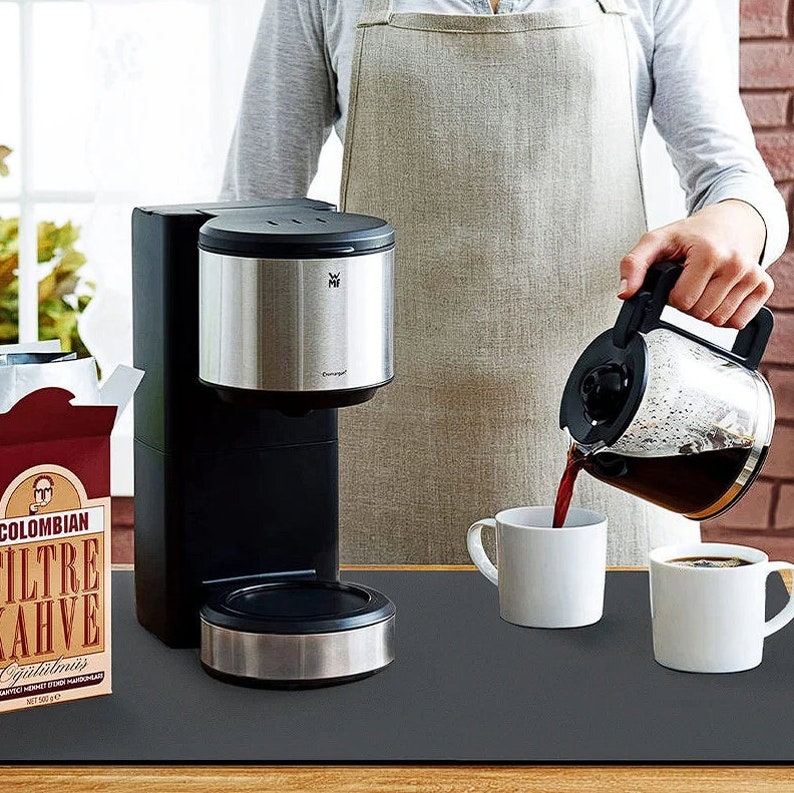 NON-SLIP AND DURABLE
The rubber bottom of the drying mat for kitchen counter has a good anti-slip and anti-scratch effect. Holds dishes, coffee maker or any other item in place and prevents water from seeping onto countertops. The dish drying mat is tear and abrasion resistant, can be reused many times.
EASY TO CLEAN
Quick Dry Kitchen Mat are made of high-quality materials, It hides stains well and dries quickly, so you don't need to clean dish drying pad often. If you do need to wash it, simply rinse it with cold water and use a cleaning solution, then dry it and reuse it.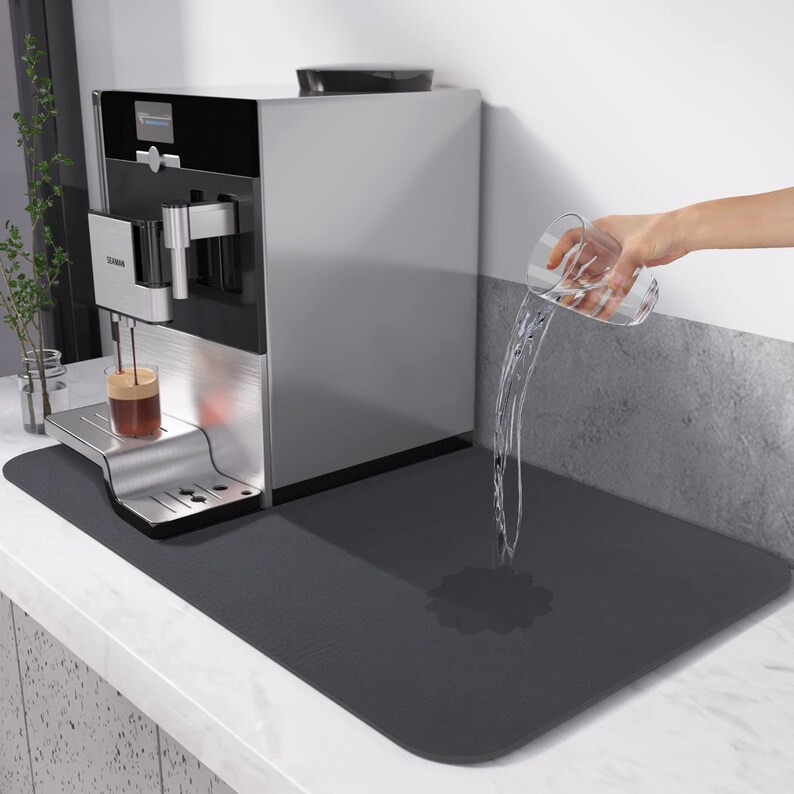 ​FREE UP YOUR KITCHEN SPACE
You can always easily place the dish drying rack next to the sink when you need to drain plates or cups etc. You can also effortlessly remove the Quick Dry Kitchen Mat when you need that space for cooking or other activities.
EFFORTLESS STORAGE
Each draining board has a small hanging clip in the back so that you can hang the board when you are not using it. The slim design of the board allows you to store it effortlessly (product dimensions 19.5" Long x 13" wide x 4.5" tall).
MADE WITH SAFE MATERIALS